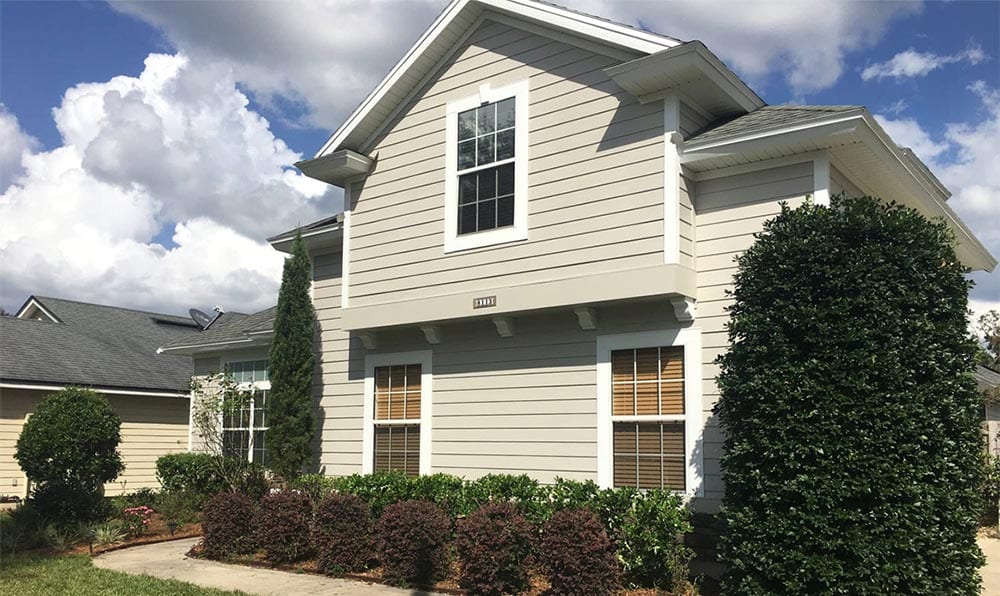 Exterior House Painting in Gainesville - After Paint
Exterior House Painting in Gainesville - Before Paint
Exterior House Painting in Gainesville - After Paint
Exterior House Painting in Gainesville - Before Paint
Exterior House Painting in Gainesville - After Paint
Exterior House Painting in Gainesville - Before Paint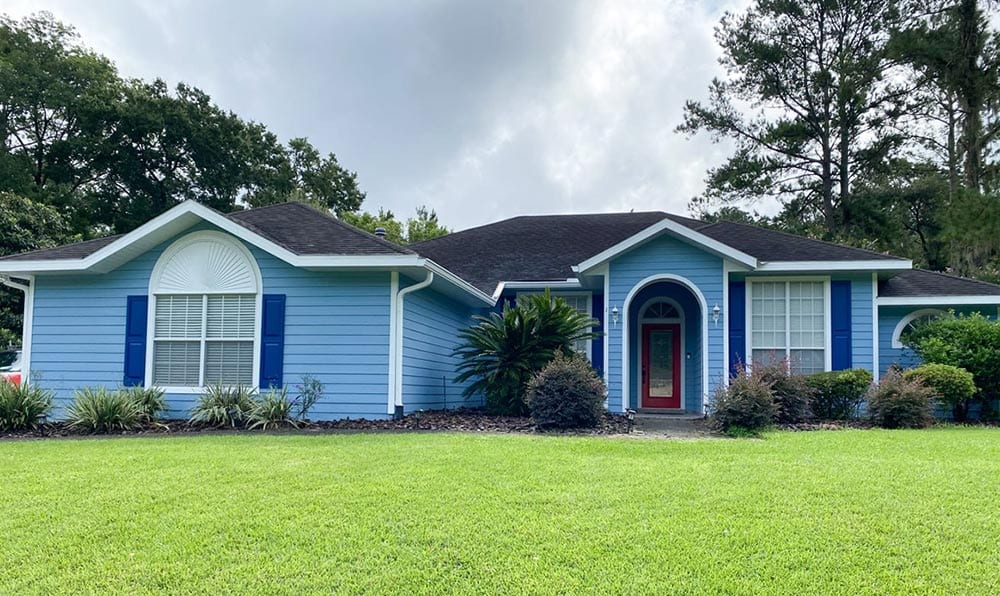 Exterior House Painting in Gainesville - After Paint
Exterior House Painting in Gainesville - Before Paint
If you are looking to hire professional painters to paint the exterior of your house, you need to look no further. We are a painting company serving Gainesville and Alachua since 2005. Our team of experienced house painters will always seek to exceed your expectations and add value to your house.
Gainesville's Premier Exterior Painting Contractors
Professional exterior painting gives your home a beautiful curb appeal and protects your home from moisture that can cause wood to rot. Painting your home's exterior should be done every seven to ten years. Determining when to paint your home will depend on weather conditions, paint product selection and the siding substrate of your home. Our exterior painting process is strategically designed to produce long-lasting results for your home.
Preparation
Proper preparation is what makes our paint last longer. All the joints and cracks of your home must be caulked or sealed with a waterproof filler and sealant. If the trim corner joints are not caulked properly, the wood will slowly begin to rot. Priming any exposed wood before painting allows the paint to adhere to the surface and therefore will prevent the paint from peeling.
Color Consultation
Our expert team will assist you in selecting the best outdoor paint color for your home. When looking at house painting color combinations for your home, we'll help you consider the benefits of each color selection. For example, dirt may be more noticeable on lighter colors, however darker colors tend to fade faster. Selecting an exterior paint color that matches your homestyle is our priority, and we make certain you understand the benefits and disadvantages of color selection before making a final decision.
Selecting the Right Product
When selecting exterior paint products for your home, it's important to make sure that the paint has certain paint product additives. For instance, mildewcide is an additive that will cause the paint to resist mold and mildew. These fungi can cause the pigments in the paint to fail. Another important additive is stain blocking resistance which will block stains and make it easier to clean off dirt.
Want to know the cost of painting the exterior of your house? Contact us for a price estimate and we will make a quote indicating how much it will cost to paint the exterior of your home.
Additional Exterior Services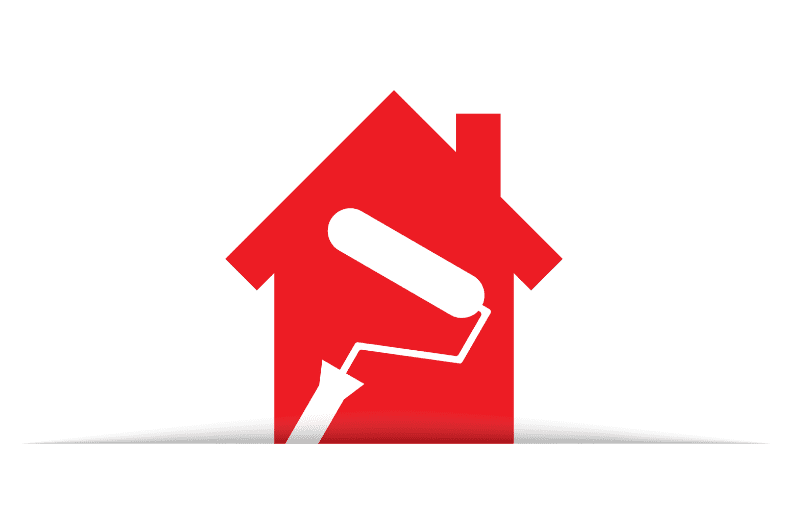 Power Washing
power Washing
Power washing is critical for removing fungus such as mold, mildew and algae before painting the exterior of your home.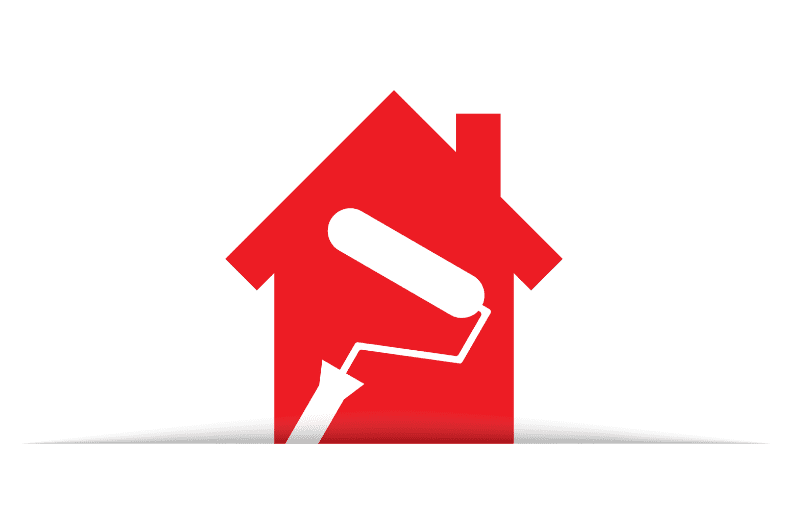 Concrete Pool Deck Staining
Concrete Pool Deck Staining
Staining your pool deck enhances durability, increases foot traction and improves surface temperature on concrete surfaces so your deck is cool for summers and lasts for a lifetime.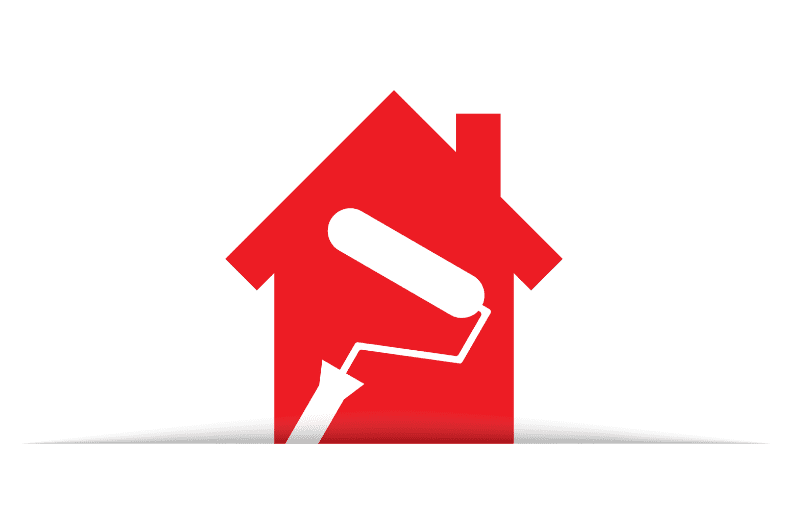 Wood Deck Staining
Wood Deck Staining
Wood deck staining improves appearance, reduces moisture and prevents rotting and pest infestation.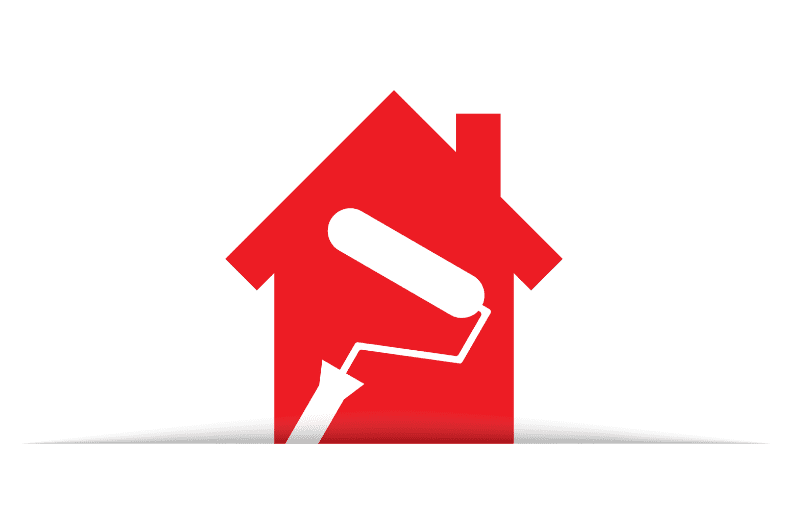 Fence Staining
Fence Staining
Proper high-quality staining protects your fence from the after damage of hot, dry summers and cold, wet winters. This prevents rotting, UV damage, splitting, enhances wood grain, and increases lifespan.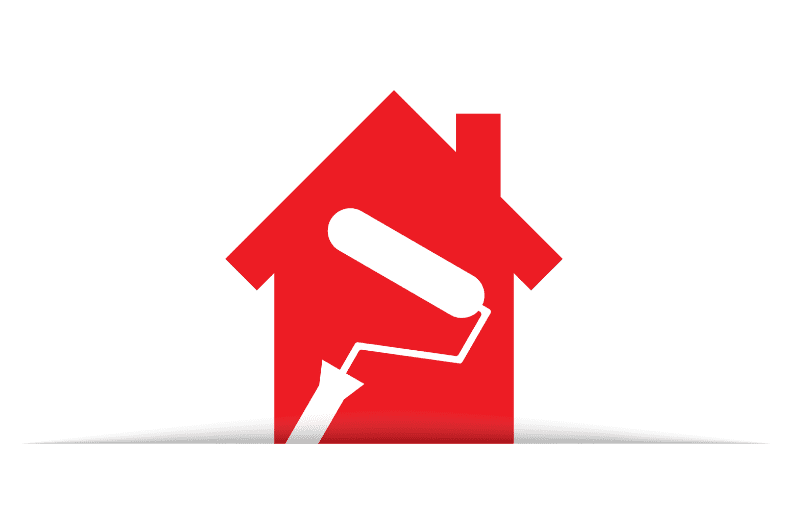 Wood Rot Repairs
Wood Rot Repairs
We repair and replace any rotting wood by sealing any exposed seams so moisture can't enter and cause rotting to occur again.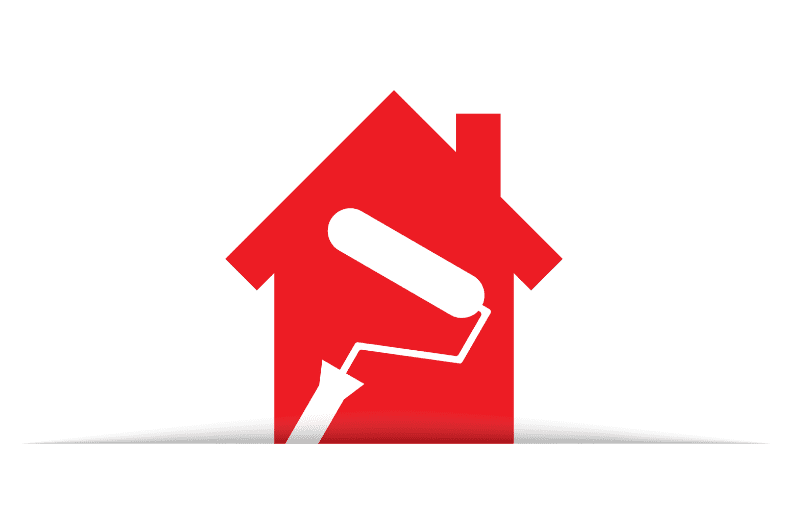 Water Proofing
Water Proofing
We coat our freshly painted walls with a paint barrier that resists water and moisture.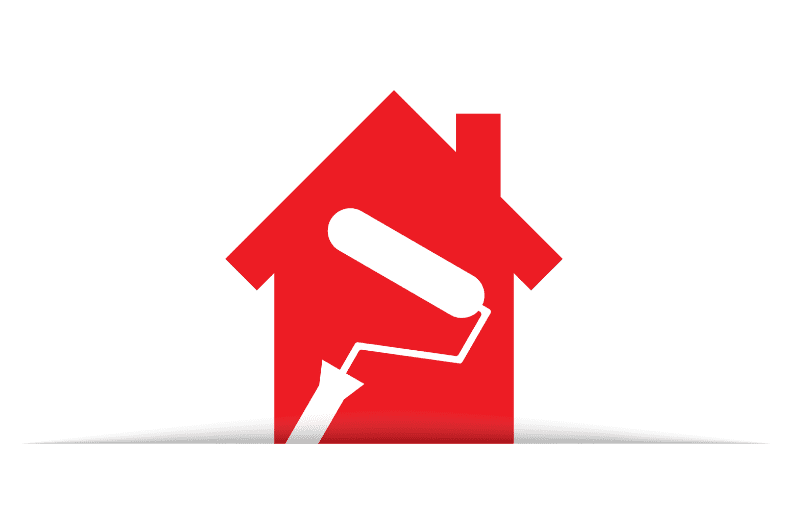 Residential & Commercial
Residential & Commercial
Our exterior painting services expand to all residential and commercial projects. We use professional grade products for large projects and strategically designed products for smaller spaces.